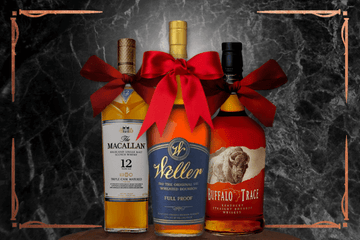 LoveScotch Corporate Gifting Services
Gifting is a great way for a business to show their appreciation to clients or employees. Whether for a single client or bulk holiday gifting, LoveScotch is proud to offer corporate gifting options that will make the experience seamless and exceptional. Our team can offer recommendations for bottles for any style of alcohol or budget. They are also here to assist with personalized gift messages and can arrange custom engravings.
Important Note: Email is the quickest way to get a response from us. Please note that we respond to EVERY request. In the unlikely event you haven't heard back from us within 1 business day, send us a note at hello@lovescotch.com or click the "Help" Button which can be located on the lower left side of your screen to receive quick assistance. ​
You should receive an email notification to the address you provided on the form, confirming we received your request. It is important that you check your email; we'd hate to lose the opportunity to earn your business because of a typo in your email address, or an unlikely glitch in our form submission system!